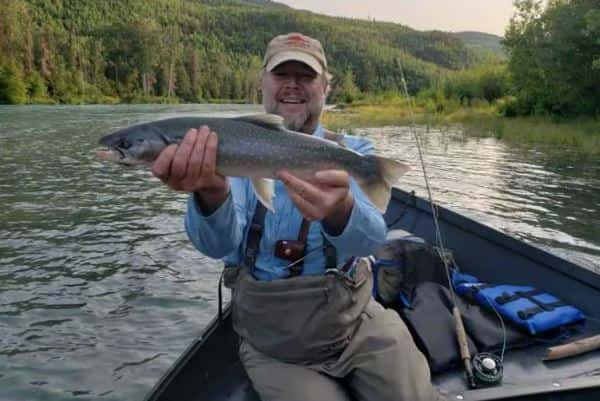 5 Tips for a Memorable Fishing Trip in Cooper Landing, Alaska
5 Tips for a Memorable Fishing Trip in Cooper Landing, Alaska
If you're planning a fishing trip to Cooper Landing, Alaska, you're in for a treat. The area is known for its beautiful scenery, pristine waters, and plentiful fish. But, before you pack your bags and head out, here are five tips to help make your trip memorable.
Choose the Right Time of Year
Cooper Landing has a variety of fish species that you can catch year-round, but some seasons are better than others. For example, the Sockeye Salmon run usually takes place from mid-June to late July, while the Rainbow Trout fishing is best in the fall. Research the best time to catch the fish species you're after, and plan your trip accordingly.
Hire a Local Guide
If you're not familiar with the area, hiring a local guide can be beneficial. They know the best fishing spots, have the necessary gear, and can offer tips on how to catch the most fish. Plus, they can share information about the area's history, wildlife, and culture.
Pack the Right Gear
Before you leave for your trip, make sure you have the right gear. This includes fishing rods, reels, lures, and bait. The type of gear you'll need depends on the fish species you're targeting if you hired a local guide you won't need to worry about this as much. Don't forget to pack warm clothing, rain gear, sunscreen, and insect repellent, as the weather can be unpredictable.
Respect the Environment
When fishing in Cooper Landing, it's important to respect the environment. This includes following local fishing regulations, practicing catch-and-release fishing, and leaving no trace. It's also important to avoid damaging the natural habitat, such as stepping on fragile plants or disturbing wildlife.
Take in the Scenery
Finally, don't forget to take in the scenery. Cooper Landing is surrounded by stunning mountain ranges, glaciers, and rivers. Take a moment to appreciate the beauty of your surroundings, and snap some photos to remember your trip.
In conclusion, a fishing trip to Cooper Landing, Alaska, can be a memorable experience if you plan accordingly. Do your research, hire a guide, pack the right gear, respect the environment, and take in the scenery. With these tips, you're sure to have a great time catching fish and enjoying the great outdoors.